French Minister of Economy and Finance, Bruno Le Maire, expressed his optimism on Sunday that Tesla CEO Elon Musk may invest in a future project in France. Speaking on the sidelines of the Rencontres économiques d'Aix-en-Provence event, Le Maire told......
The long-awaited Tesla Cybertruck has a fresh prototype, giving us a glimpse of what the electric pickup might look like when it ultimately goes into production. A Tesla fan account shared video of the pre-production Cybertruck on Twitter, purportedly taken inside the electric vehicle manufacturer's factory in Austin, Texas. The Tesla Cybertruck's rear end has been somewhat modified, integrating a thin strip of LEDs and now with a bigger panel......
The falling price of Tesla shares forced the serial entrepreneur into second position, making Elon Musk the second richest person in the world. The French billionaire Bernard Arnault surpassed Tesla and Twitter CEO Elon Musk in terms of nett worth on Monday. Arnault is the chairman and CEO of the manufacturer of luxury goods LVMH and is worth $187.1 billion. Musk lost $7.4 billion on Monday, or almost 4% of......
Chinese electric vehicle (EV) start-up Xpeng has introduced its G6 SUV at a 20% discount compared to Tesla's Model Y, aiming to revive sales in the highly competitive mainland market. The G6, priced at 209,900 yuan (US$29,000), received 25,000 orders within its 72-hour presale period earlier this month. Xpeng plans to start delivering the SUV to buyers in July. In the first five months of the year, Xpeng experienced a 38.9% year-on-year decline, delivering 32,815......
Hyperloop Gets Traction Elon Musk's Boring Company has announced that full-scale Hyperloop testing will begin later this year. According to the white paper that Musk published in 2013, Hyperloop is a concept for a public transportation system that consists of a low-pressure tube with capsules that travel at both low and high speeds throughout the tube's length. It states, "The capsules are accelerated via a magnetic linear accelerator affixed at......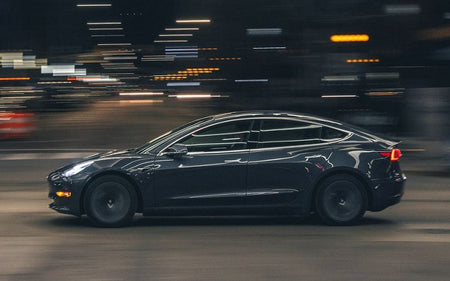 Since the Tesla Model 3 went on sale in 2017, there have been revisions to the new models' specifications and manufacturing locations, and there are now a lot more used cars available for purchase. The Tesla Model 3 is the vehicle you desire, but it is worthwhile to consider the alternatives quickly if you are looking at new or almost new Model 3 vehicles. Alternatives The Model 3 is a......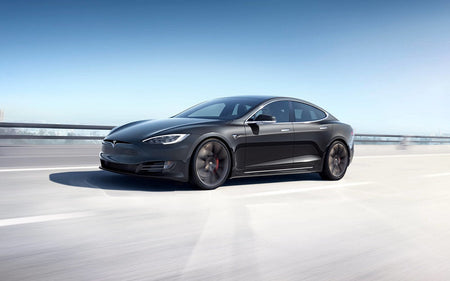 More alterations have been made to the Model S than any other Tesla EV over the years with several variations. The first Model S that was released in 2014 lacked autopilot hardware. Older versions have few warranties and little choices for updates. Additionally, they are becoming obsolete. The vehicles that used the original Mobileye autopilot hardware, sometimes known as AP1, until mid-2016 before Tesla gave the Model S a facelift. The......
Since 2016, Tesla has been producing the Model X, which is the company's second mass-produced vehicle. The automobile underwent relatively few substantial alterations prior to the major redesign in 2021. They mostly consisted of bigger batteries, updated MCUs, and motor adjustments. Alternatives Deliveries to the US, Canada, and Mexico have all begun, and while there may be a wait for custom orders, new inventory cars are beginning to show up......
Given that it blends one of the hottest vehicle markets, the Tesla Model Y is a compact SUV with rising popularity rates. In fact, it has recently overtaken the best-selling car in Europe for the month of November in 2022. In comparison to the 5,297 Model Ys sold in November 2021, the EV manufacturer sold 19,144 Model Ys this past November, more than double that number. Even for an automaker......
French Minister of Economy and Finance, Bruno Le Maire, expressed his optimism on Sunday that Tesla CEO Elon Musk may invest in a future project in France. Speaking on the sidelines of the Rencontres économiques d'Aix-en-Provence event, Le Maire told LCI, "I have good hope that Elon Musk will make an investment in France." He added that Musk knows he is welcome in the country, where he has met with......
Since SpaceX's decision to launch Elon Musk's personal Tesla Roadster into space, which sent the vehicle on an eternal voyage into the cosmic wilderness where it is likely to remain for millennia to come, the EV company has garnered attention from all around the world. The cherry-colored sports automobile has been in space for precisely five years as of Monday, February 6. According to the tracking website whereisroadster.com, data estimations......
Tesla Technoking, Elon Musk announced on Twitter that a fully loaded (with 81,000 lbs) Tesla Semi electric heavy truck has completed a 500-mile (800kms) trip without having to recharge. The only detail in the reveal, which was made on the Twitter social media channel he now owns and has long used as his soapbox, was that the Tesla Semi weighed 81,000lbs, or around 36 tons. The Tesla Semi has impressive range......
Tesla has started rolling out over-the-air software updates for version 9 of its long-awaited Full Self-Driving beta. As has been noted many times in the past, the system is not fully autonomous (yet) but offers an advanced driver assist system. Elon Musk announced that the software update (2021.4.18.12) would begin uploading after midnight on Friday, allowing thousands of Tesla customers who paid for the FSD option to use several of......
With a market valuation of $1.2 trillion at the beginning of 2022, Tesla was one of the most valuable firms in the entire globe. With his ownership position in Tesla giving him a net worth of $300 billion and earning the respect of many committed investors, its CEO, Elon Musk, was the richest man on the planet. Some of those investors are now doubting his judgement and his dedication to......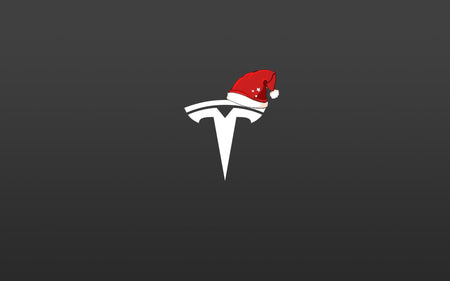 For Tesla owners worldwide, this is the happiest time of the year. Every year, Tesla updates its operating system and introduces a number of intriguing new features. These improvements often include everything from amusing light displays to practical elements like auto turn signals. The most anticipated upgrade Tesla provides each year is typically this one. Here are a few of the most notable additions to Tesla's holiday update. Scheduled Light......